Can you guess what is one of the most in-demand and widely used features on PBXDom's Dashboard section? Let me help you recognize it!
Assuming that you already have an account on PBXDom and as its owner, you have full control over everything and could easily access any information. But do you think that you are the only one that should monitor and make use of the gathered and available metrics? Well, I don't think so.
Of course, others' evaluation skills and ideas on different matters might be a lot better, and why not invoking them to contribute along the way as you're moving forward?
Meaning, some people might work with you that would like them to have access to some pieces of that information. The existence of a possibility to share the information with them, and give them the chance of contributing to studying and evaluating the gathered information for the sake of your company's or organization's future, is essential. Thus, their assistance will definitely speed up the process.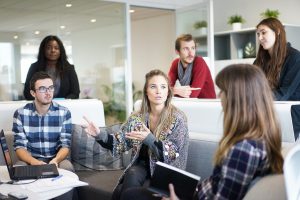 Well, very explicitly, I used the word "Share." Now, you certainly know what all of this is about.
As we analyzed hundreds of customer's behaviors—among the other great features and functionalities on PBXDom—the Share Dashboard button is referred to a lot. It indicates that the trend toward sharing metrics can be undeniably very noticeable on PBXDom dashboards or perhaps other analytics application environments.
Here, I'm interested in dragging your full attention to Dashboard Sharing on PBXDom. Over the course of this article, you will realize how this feature's application can cause an unbelievable and beneficial storm in your business or company.
So, I'd encourage you to stay tuned!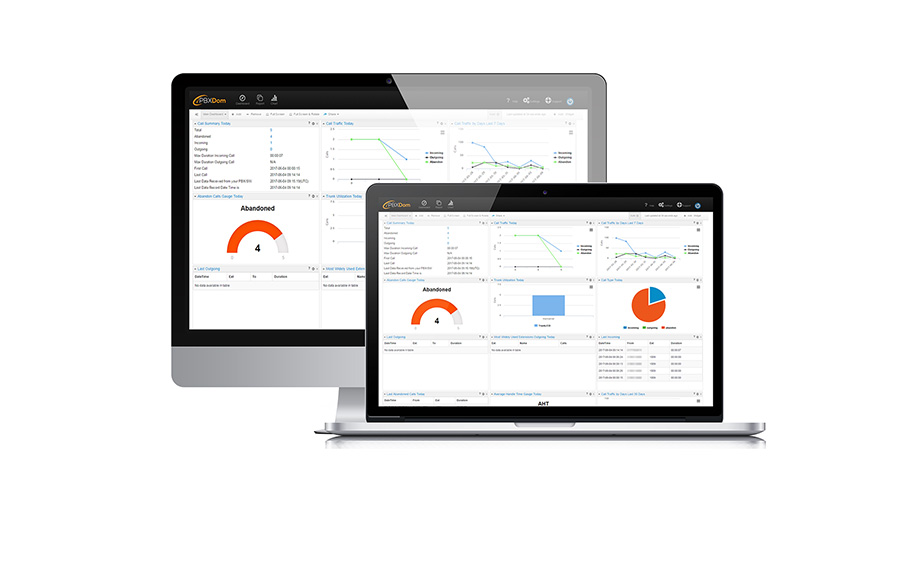 PBXDom allows you to create up to 50 dashboards and share a read-only version of them with all groups and individuals within your company or organization via the Internet. This means that these individuals can be either within your company or not. It doesn't even matter where they're based!
Just bear in mind that the shared dashboards and all the metrics displayed to the viewers are read-only, which means they won't have any control possibility.
So, if you're interested in pushing to the limit, then Dashboard Sharing is your bet.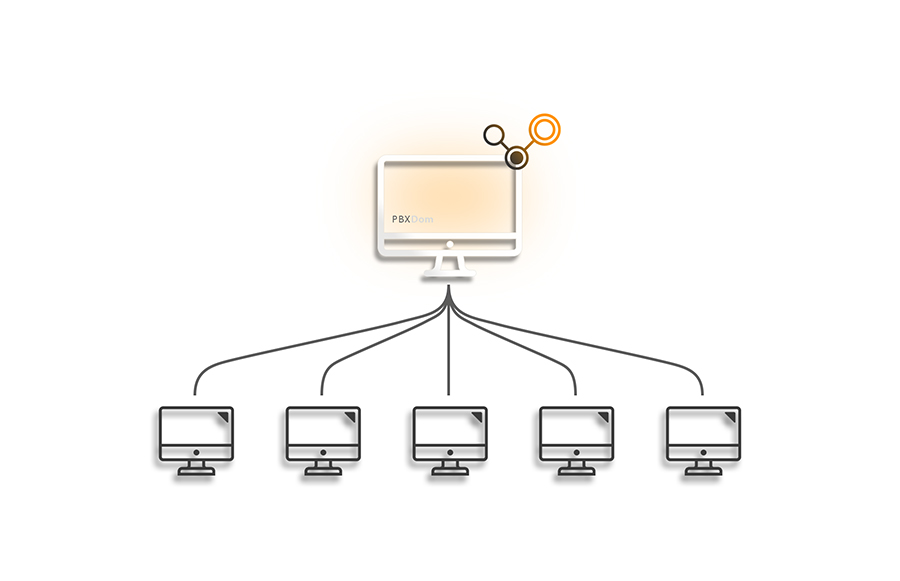 After you created your dashboard and filled it with different widgets, then for whatever reason, you may like to share only that piece of information with other groups or certain persons.
Trust me! You don't need to do anything frustrating like going to the Settings and turning on or off something—or I don't know—maybe sharing an IP address &  password or something. Absolutely not! Good to know that; I'm not into all of that it either!
All it takes is clicking on the Share button, and then PBXDom brings up a pop-up box. Then, I can click on the Generate URL button.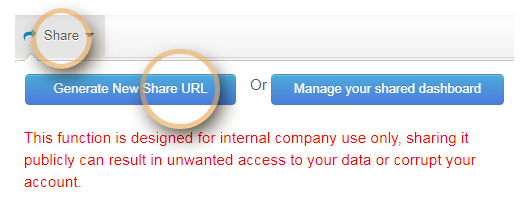 I can't believe that I almost proceeded 80% of the process by only taking two simple steps. PBXDom gives you a Google shortened URL, which I can copy and push through the lines to whomever or whatever group of people I'd like to.

They will paste the URL into their PC's browser, and the deed is done! Then they'll be led to the exact information being displayed in that particular dashboard.
Based on the tremendous number of requests of the customers, the amazing team of developers at PBXDom enhanced this feature and added a fully functional URL manager, which enables the user to break the links and deactivate them. This means that after deleting a link from the list, that URL link won't work and will no longer be valid.

To remove a URL link, go up to the Share button right at the top of a dashboard, and then up comes the same old dialog box. This time around, click on the URL Manager.
What if I want more dashboards with different widgets and share them with more individuals and groups based on their needs. It doesn't matter how many and for what purposes I create dashboards.
I think the whole purpose of sharing metrics can't be limited only to thinking of something to share, but to share something to help your business or company grow with the help of other team members or groups. It can be for any reason, from fundamental and simple monitoring all the way to some severe and constructive ones.
If I had the privilege of being in a position of a proficient manager seeking a drastic boost and development, then I wouldn't hesitate to push to the limit with the help of my available tools.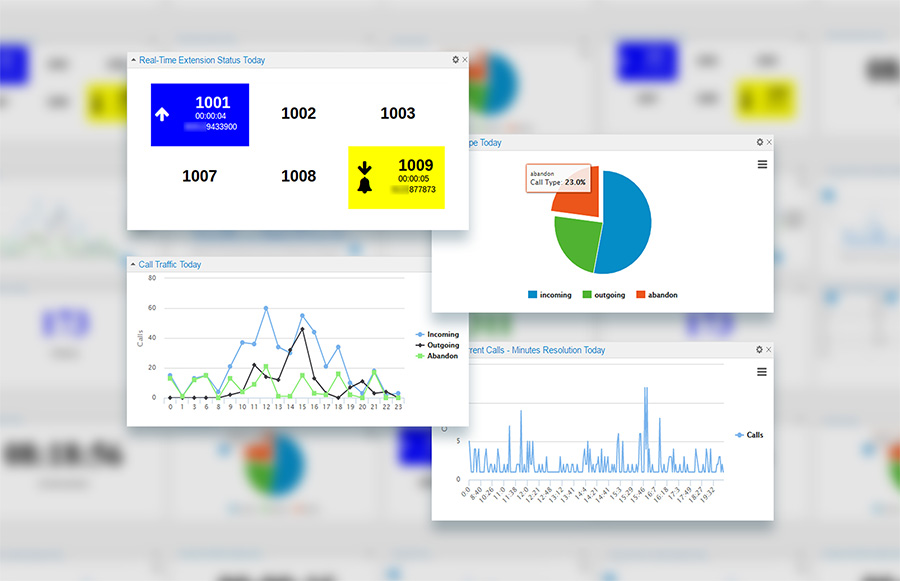 For example, I would create a dashboard specifically for the Support and Services Team of my company or the Sales Department. Then I could fill it with dozens of widgets and share read-only displays with the Support and Sales managers to help them have a better understanding of their department's performance and quality. Thus, they would be able to take immediate action to manage their staff and enhance their level.
As far as we know—for some businesses—help and support services' quality really matters. Any increase in the number of unsatisfied customers can have a great impact on your company's reputation, productivity, even in terms of your Sales unit.
I could also set up large-screen wallboard in a call center and share the necessary and helpful information with other colleagues and staff.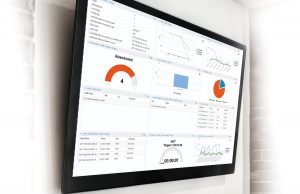 Shared dashboards will be automatically updated each time they receive the new data.
Sharing dashboard capability on PBXDom helps your team connect to the most critical information for a set of activities and helps your company and organization, as a whole, reach out and benefit themselves more.
Let that recorded information age for nothing. At the same time, you can make great use of them by pumping refreshing blood through the veins of your company and business. Reaching a higher quality level and have a more productive Support and Services team and Sales Department can be all possible with the help of PBXDom dashboard sharing.
It can actually lead to more productive collaboration and dynamism in the direction you're moving toward.
We'll be so pleased to hear from you at PBXDom.