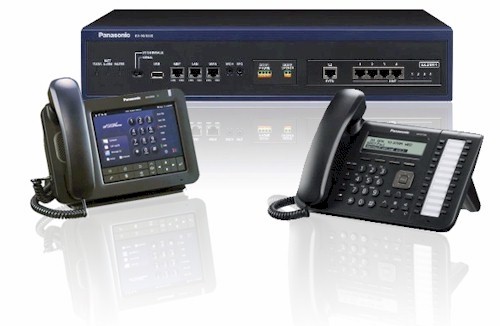 PBXDOM Service is a decent and superb call billing for getting the reports of telephone activity and cost management in organizations and groups outfitted with Panasonic PBX.Panasonic PBX can associate with PBXDOM call billing software in two ways.
Method 1: utilizing a serial RS232 link and interfacing with a PC and installing and also running PBXDOM collector on it.
Method 2: Using LAN and system and tuning the collector program to get to PBX Panasonic through IP, port number, client, and secret word.
When collector program is set up and associated legitimately to your PBX Panasonic, nothing else is required. Just enter PBXDom benefit and appreciate an assortment of reports.
Advantages of PBXDOM Call Accounting service compared to other software.
In PBXDOM service, you do not need maintenance, providing backup, and upgrading your computer, and can easily access your PBX reports from anywhere in the world.
PBXDOM reports that can be useful for any business include the use of any of the phone lines and whether these calls are useful for your organization or not.
At the moment, reports are as per the following.
Incoming Calls
Report of incoming calls with the details of date and time, caller ID, extension number, time of call
Outgoing Calls
Report of outgoing calls with the details of date and time, number dialed, extension number, time of call
Abandons Calls
Report of unanswered calls with details of the date and time, caller ID and extension number and local number
Call History
History of all incoming, outgoing and abandoned calls.
Advanced Calls Report
Report by extension, CO, Date and Time, Call Duration, CID, DID
Top 25 Frequently Caller Numbers
Top 25 Frequently Dialed Numbers
Top 25 Most Widely Used extensions
Top 25 Most Widely Used extensions Incoming
Top 25 Most Widely Used extensions Outgoing
Top 25 Trunks/CO
Top 25 Trunks/CO Incoming
Top 25 Trunks/CO Outgoing
Top 25 Incoming Long duration calls
Top 25 Incoming Short duration calls
Top 25 Outgoing Long duration calls
Top 25 Outgoing Short duration calls
Top 25 Abandoned Calls by Ext
At present, PBXDOM Call Billing Software for Panasonic PBX support following models:

Panasonic PBX KX-TA308
Panasonic PBX KX-TA616
Panasonic PBX KX-TA624
Panasonic PBX KX-TES824
Panasonic PBX KX-TEM824
Panasonic PBX KX-TD1232
Panasonic PBX KX-TD500
Panasonic PBX KX-TDA30
Panasonic PBX KX-TDA50
Panasonic PBX KX-TDA100
Panasonic PBX KX-TDA200
Panasonic PBX KX-TDA600
Panasonic PBX KX-TDE100
Panasonic PBX KX-TDE200
Panasonic PBX KX-TDE600
Panasonic PBX KX-NS300
Panasonic PBX KX-NS500
Panasonic PBX KX-NS700
Panasonic PBX KX-NS1000
In the event that you have any inquiries or issues about setup PBXDOM Call Billing Software, don't dither and get in touch with us through the contact support.
Latest posts by Samaneh Sohrabi
(see all)