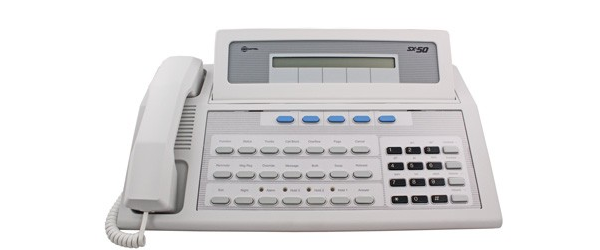 The Mitel SX50 phone system sends SMDR information via a serial connection.
Configuring your SMDR output by serial
By default, the SMDR output of your Mitel is not enabled. To enable it, perform the steps below:
1-Within the PBX programming interface, choose Systems Options Programming.
2-Access Command 100, register 14.
3-Set the Enabled for both incoming and outgoing trunk calls option.
4-Ensure SMDR is enabled in all of your Class of Services (Commands 121-129) and Trunk Groups (Commands 151-156).