We passed another proud and tough month of tasks to fulfill the needs of our clients with the aim of giving them the best experience of being with us on PBXDom. Among all the other improvements that we brought to our platform, here are the most significant ones:
New Features
Improvements
Bug fixed

Fixed remove prefix number asterisk
Fixed reset password issues on some browser
Update language files
Fixed Panasonic NS series log parser
Fixed abandoned and incoming calls report on multi PBXes account
1-New Features
Last Internal Calls Widget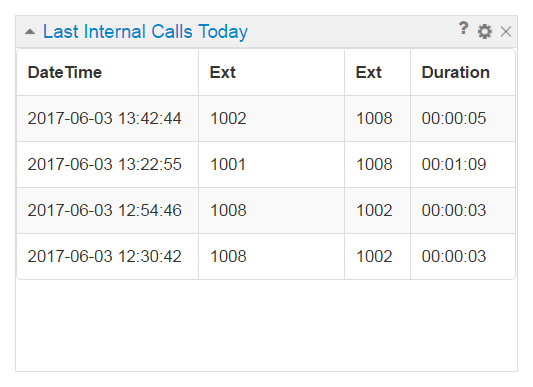 Last Internal calls widget shows you the calls made between the extensions in a company or organization within a specified range of time.
Collector Status Widget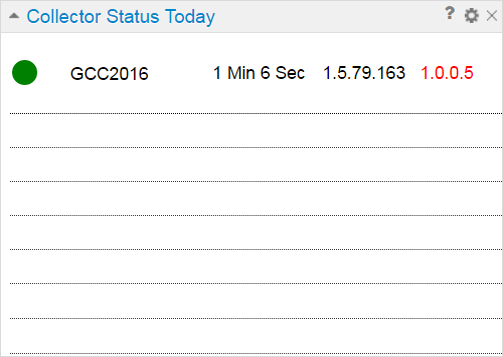 Collector status widget shows you the status of collector softwares installed for each of the PBXes and determine whether or not they're working properly. Additionally, you can find some more information like the last time of communication between collector softwares and PBXDom, the current version of collectors installed on your computers and whether they are up-to-date or not.
PBX Status Widget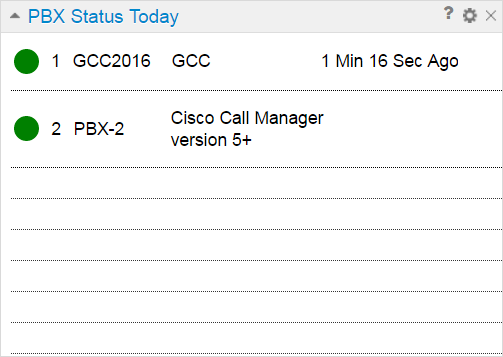 With the help of PBX Status widget, you can get information from the status of PBXes and determine whether or not they are working properly. Furthermore, you can obtain more information like PBX IDs, Names, Models, and the last time of the communication between PBXes and collector softwares.



Add Help document button on the application top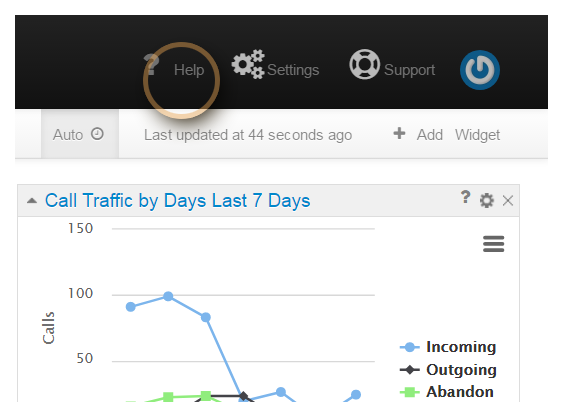 Although understanding and working with PBXDom is pretty simple, but naturally we may come up with questions.Therefore, we have added the Help button right at the top of the menu bar.
Add search by Account Code, Account Name on Advanced Call Report




Now you can generate reports based on your desired criteria. Advanced Call Report provides users with some advanced functionalities that you will find helpful to generate reports based on your needs.
Setting Intervals of uploading files to PBXDom cloud
Now you can set intervals for sending the files to PBXDom clouds. Usually, PBXDom sends files to PBXDom clouds per minute. But for some reasons, we needed to increase this time.This feature has been added to collector software advanced settings.



Settings for close the stream files
Now you can set close stream file interval. It's an advanced setting and can be useful for many cases. By default, PBXDom closes the files stream every minute.This feature is available on collector software advanced settings.



2-Improvements
Increase dashboard loading speed
We increased the speed of dashboard loading time and now you can view your dashboard 30% faster.



Collector software update process
We improve collector update process. Lower risk and issues for users. One of the big improvements in this section is rollback feature. This feature helps us to rollback to older versions automatically, if new update does not work properly.



Speed up collector sync settings
For the first time setup, we decreased down the sync time between the collector software and PBXDom clouds. It helps new users to set up their accounts in less time and a lot faster.


What are your thoughts?
As previously mentioned, your feedback is always welcome as we are constantly striving to improve our service to suit the needs of our users. Do you have ideas or suggestions? Please leave them by clicking here.
Latest posts by Samaneh Sohrabi
(see all)